Every month I try to do a calendar with the kids using foot prints and/or hand prints... I love being able to look back through the year and see how much they have grown!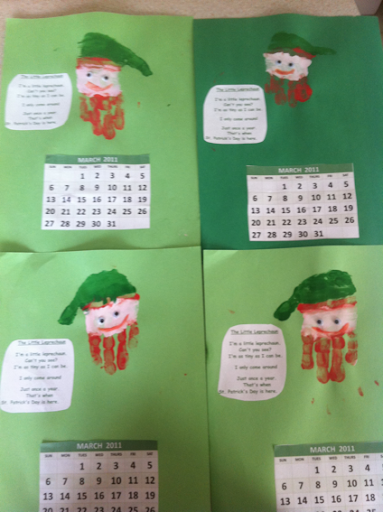 The idea for these came from http://www.littlegiraffes.com/handprintcalendar.HTML
The poem:
I'm a little leprechaun,
Cant you see?
I'm as tiny as I can be.
I only come around
Just once a year
That's when st Patricks day is here